Related Links
Photo Gallery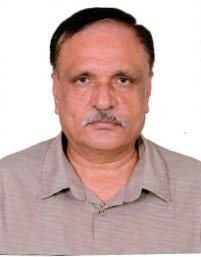 Visitor Counter: 0005351279
Activities
The Survey of India acts as adviser to the Government of India on all survey matters, viz Geodesy, Photogrammetry, Mapping & Map Reproduction. However, the main duties and responsibilities of the Survey of India are enumerated below:
All Geodetic Control (Horizontal and Vertical) and Geodetic and geophysical Surveys.
All Topographical control, Surveys and Mapping within India.
Mapping and Production Of Geographical maps and Aeronautical Charts.
Surveys for Developmental Projects.
Large-scale Cities, Guide Maps & Cadastral Surveys etc.
Survey and Mapping of special purpose maps.
Spelling of Geographical names.
Demarcation of the External Boundaries of the Republic of India, their depiction on maps published in the country and also advice on the demarcation of inter-state boundaries.
Training of officers and staff of Survey of India, other Central and State Government department and trainees from Foreign Countries.
Research and Development in Digital Mapping and creation of Digital Topographical Data Base on 1:250,000, 1:50,000 and 1:25,000 scale, Printing, Geodesy, Photogrammetry, Topographical Surveys and Indigenisation.
Prediction of tides at 44 ports including 14 foreign ports and publication of Tide Table one year in advance to support navigational activities.
Scrutiny and Certification of external boundaries & coastline on maps published by the other agencies including private publishers.
Last Updated on 23-08-2017